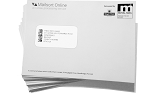 Online Mailsort


Online Mailmark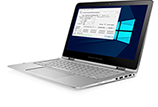 Software Application
Welcome to Mailsort Online & Mailmark Online
Here you can process your mailing list to qualify for the substantial mailing discounts offered by the Royal Mail and other DSA suppliers.
Business Mail, Advertising Mail & Publishing Mail (High Sort & Low Sort)
Mailmark: 2D Matrix Barcode generation & eManifest handling (eMHS).
DPS Matching: Allocation of DPS using Royal Mail PIF database.
Royal Mail Accreditation for Mailmark and all Selection File services.
Maximise mailing discounts with Mailmark &nbsp • &nbsp Easy and cost-effective
Process online from £25.00 &nbsp • &nbsp Desktop application from £425.00