Process Mailmark and eManifest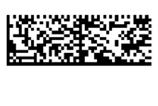 Process Job

Manage eManifest
Setup




Please select the service you need

More info: - FAQ:

Process job to generate address file including Mailmark barcode text string and barcode images (optional). Only jobs mailsorted for one of the mailmark services on this site can be used. Click here to start...

Create eManifest, allocate jobs and upload data to the Royal Mail eMHS system.

Setup login credentials for the Royal Mail eMHS system. If you are testing the system in order to get Royal Mail accreditation for Mailmark you will need a test mailmark account before you can use this system.

Click here to download a User Guide showing you how to get ready for Mailmark.
Click here to visit Royal Mail - Mailmark website.