Online Mailmark and eManifest (eMHS)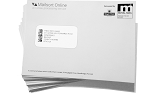 1. Process Mailmark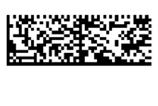 2. Generate Barcodes

3. Manage eManifest
Select Mailmark service:
More info - FAQ
This website is a full-featured Mailmark processing service. It can add DPS codes to your data, produce 2D-Matrix Mailmark barcodes and handle eManifests,
compatible with the Royal Mail eMHS and most DSA's.
Mailmark Online is an easy and cost-effective way of adding Mailmark to your portfolio. It is available here on the website, or as a conventional Windows app.
You need a Royal Mail accreditation before you can use Mailmark.
If you already have your accreditation click here to enter your eMHS credentials.
Otherwise we are happy to assist you in getting it done, as the accreditation process can be a challenging experience at times. Contact us for more information.