Online Mailmark and eManifest (eMHS)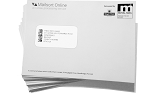 1. Process Mailmark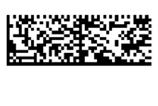 2. Generate Barcodes

3. Manage eManifest
Select Mailmark service:
More info - FAQ
Process Mailmark: Start here to generate DPS, Line listing, bag labels etc.
Generate Barcodes: Allocation of barcode strings and images.
Manage eManifest: Generate eManifest and upload eMHS data.
Maximise mailing discounts with Mailmark &nbsp • &nbsp Process online from £25.00
This online service is a full featured Mailmark processing service. It can add DPS codes to your data, produce 2D-Matrix Mailmark barcodes and handle eManifests,
compatible with the Royal Mail eMHS and most DSA's.
Mailmark Online is an easy and cost-effective way of adding Mailmark to your portfolio. It is available directly on the website, or as a conventional desktop app.
We can assist you with getting started with Mailmark.
Download our user guide, watch our tutorial videos, sign up for one of our
Mailmark training courses or indeed contact us for more information.